Front Desk System
A system that lets you manage all the bookings, prices, inventory, invoices and a lot of other aspects of your hotel regardless the time and location. PMS EXPERT keeps you connected… Never miss a booking!
01
Did you know?
PMS EXPERT can be accessed everywhere at any time. Keeping track of your property in real time is the easiest job for us!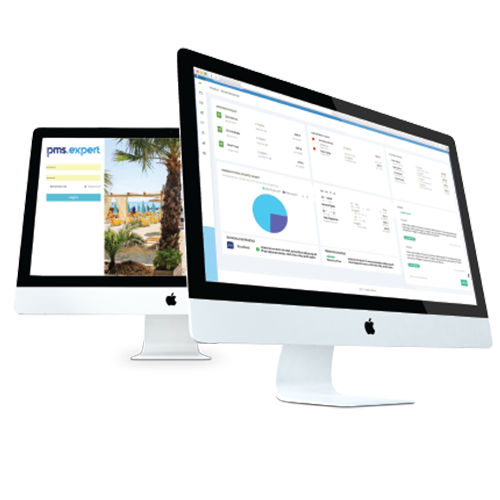 Some of PMS EXPERT features
---
PMS EXPERT helps you manage your hotel's operational actions like Booking, Invoices, Reports, and a lot more…
INVOICING
The system provides you the option to issue invoices for your guests. They can be customize them with the property logo and its details.
REPORTING
The system generates professional reports on finance, sales, commissions, and everything else. All-in one solution!
CHANNEL MANAGER
Choose from +100 channels to connect your property. Maximize your revenue by staying available on the web.
EXPRESS CHECKIN
It helps you spend less time with the administrative part of Check In and Check Out. For PMS EXPERT thosee are just some quick automated actions.
USER LOG
They say 'Every action has a consequence'. We say 'Every action has a log'. Every reservation has its own log-history from which the Admin can notice which action has been performed from which user/receptionist.
TASK MANAGMENT
Receptionist and user can set tasks and duties as a To-do list in the dashboard section. Any task can be marked as 'done' upon completed.
02
Calendar – the main section
The calendar is the main part of the FrontDesk system. It has a user-friendly design to help your daily routine. Some of the features:

– Drag & Drop reservations
– Group Reservations
– CRUD (create read update delete) operations
– Invoice issue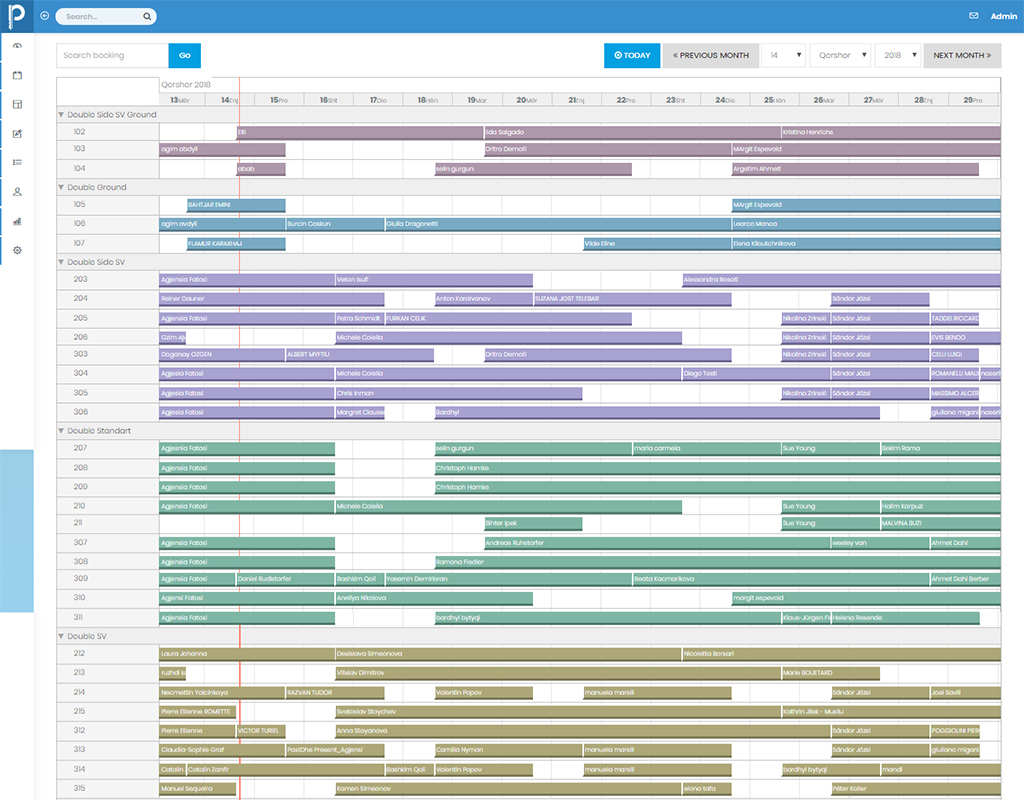 03
Sync, sync and sync…
We make a lot of effort to save your time, therefore we created PMS EXPERT to handle all the synchronization between Booking.com, Expedia, Hotels.com, Airbnb etc :

– Rooms synchronization
– Pices and rates synchronization
– Inventory syncronization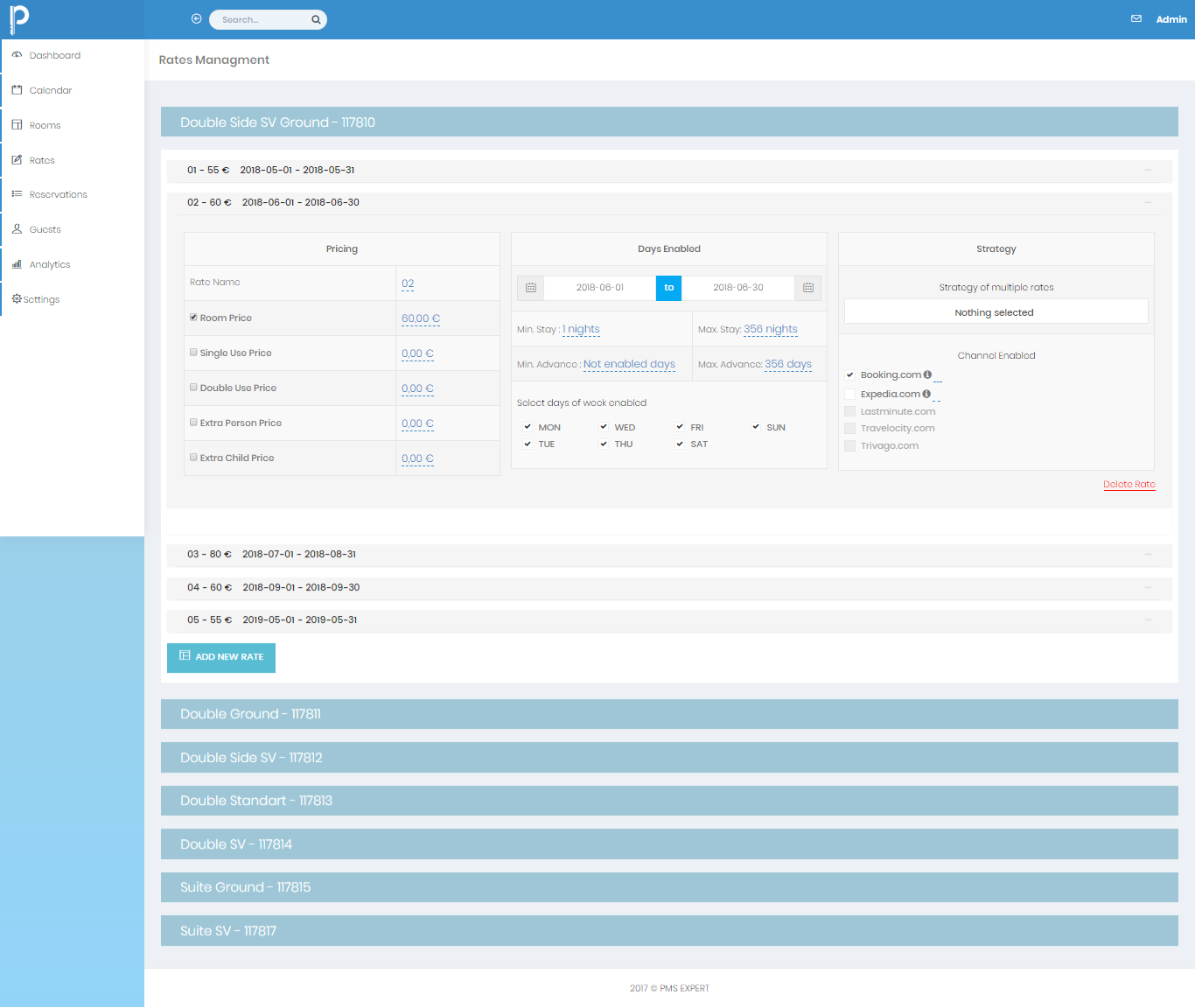 User-friendly interface
The bulk daily actions of hotels are check-ins and check-outs at reception. In order for this process to accelerate, the reception has a fast and simple system to work with. Furthermore, the possibility of printing invoices and booking details makes PMS EXPERT your best partner!