Your reception at a click!
Reduce the time and costs of managing your business. The advantages of having PMS Expert as your closest partner:
You do not need installation
PMS is an online system that is based on the web interface, installed on our servers. You can access it anywhere through a simple identification.
Daily backups
PMS EXPERT is configured on unlimited bandwith servers, offering unlimited space and data storage. All connections are secured and encrypted.
Security
Pms.expert is developed using the latest data protection technologies. The system is PCI Compliant certified. It is subject of several periodic scans from certifications entities.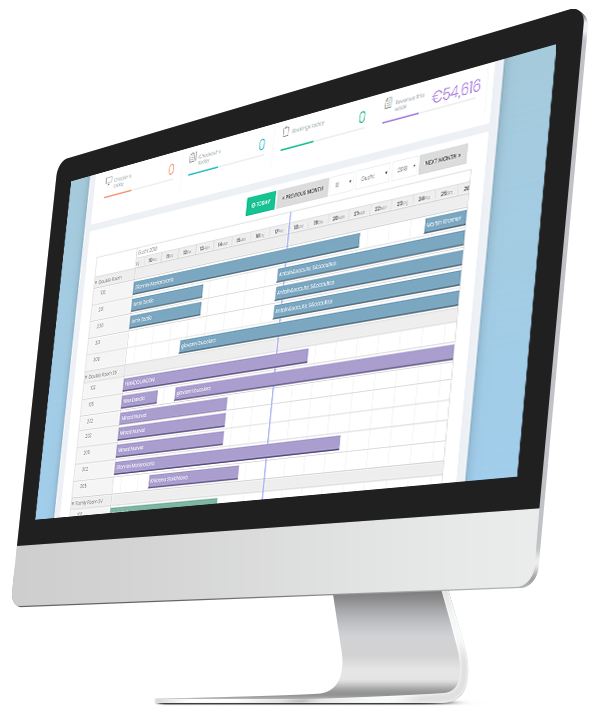 Designed for everyone, everywhere…
---
The web-based system, PMS EXPERT, has all of the key functions and tools you need to manage your hotel effortlesly.
FRONTDESK SYSTEM
A system that lets you manage all the bookings, prices, inventory, invoices and a lot of other aspects of your hotel regardless the time and location. PMS EXPERT keeps you connected…
Never miss a booking!
CHANNEL MANAGER
Direct connections with Booking, Expedia and over 100 other channels. It helps you mantain your inventory and prices always synchronized and updated.
Managing has never been easier!
BOOKING ENGINE
Take advantage of your website traffic and increase your sales using a booking engine. The client will have the option of booking directly through your web site avoiding those extra commisions.
Make the most out of your website!
Did you know? Choosing the right hotel management system can SAVE you up to 4 hours of work a day!
Log-in in the system
PMS EXPERT is always concerned about your property's data privacy. We believe you are too! Log-in page is based on two-factor authentication, thus you'll always know who's accessing your hotel's data. Every time a new login attempt is being made on a new device, you'll get notified with a SMS, and its up to you to grant access or deny the login.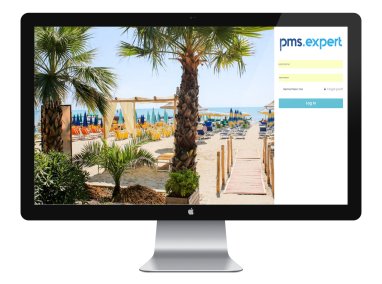 ---
Dashboard
The Dashboard is the section which has the overview of your actual property state. Keep track of check-outs, check-ins, and the guests currently residing in the property. New bookings will be shown in this section.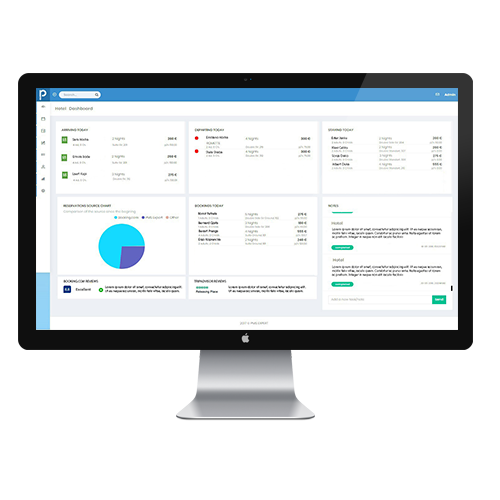 ---
Rooms and rates managment
In this section, it is possible to update your room types, units and rates. You can choose specific rates to connect only to specific channels, or website-based only (booking engine). Every option will be synchronized in real time with your OTA-s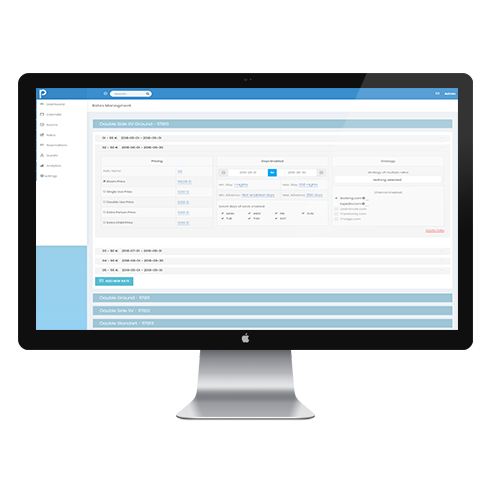 ---
The calendar – Bookings Managment
PMS EXPERT allows you to manage bookings from different channels ( Booking details overview, payment data, guest data). The user-friendly calendar view, allows you to keep track of the state of your property and avoid any overbooking possible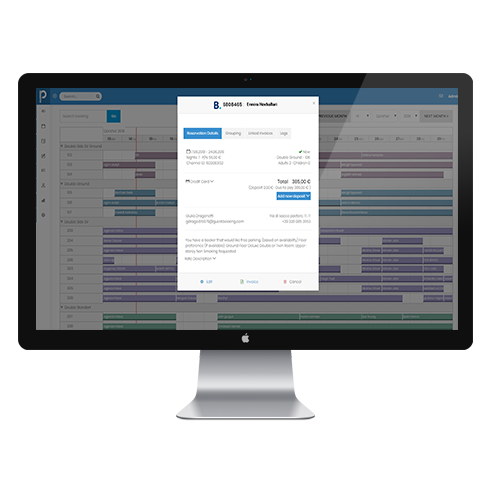 Why to choose PMS EXPERT?
Improves your daily operational routine
Synchronizes the rates, inventory and prices through all the channels
It gives a complete overview of your property actual state
Helps you to keep track of guest modifications/cancelations
Increases your revenue by accepting booking from booking engine
Helps you to keep in touch with the guest since the day he books
A lot of other features to discover ….
Web-based … what's so special about it?
No installation required in your PC
Accessibility everywhere at any time
Independent from computer crashes
Backups are being performed by 3rd party services remotely
Greater scalabiity and assistance for add-on features
Greater portability. Optimized for ipad, mobile phones
Last but not least: No extra hardware needed