PMS EXPERT – Property management system
PMS is an online software system that helps properties to manage their daily operations.
Any hotel management operation in a single system!
This system manages prices, inventory, rooms, reservations, invoices and a lot of other aspects of your hotel. It doesn't need installation! The system can be accessed online, anytime from anywhere.
Learn more about this Property management system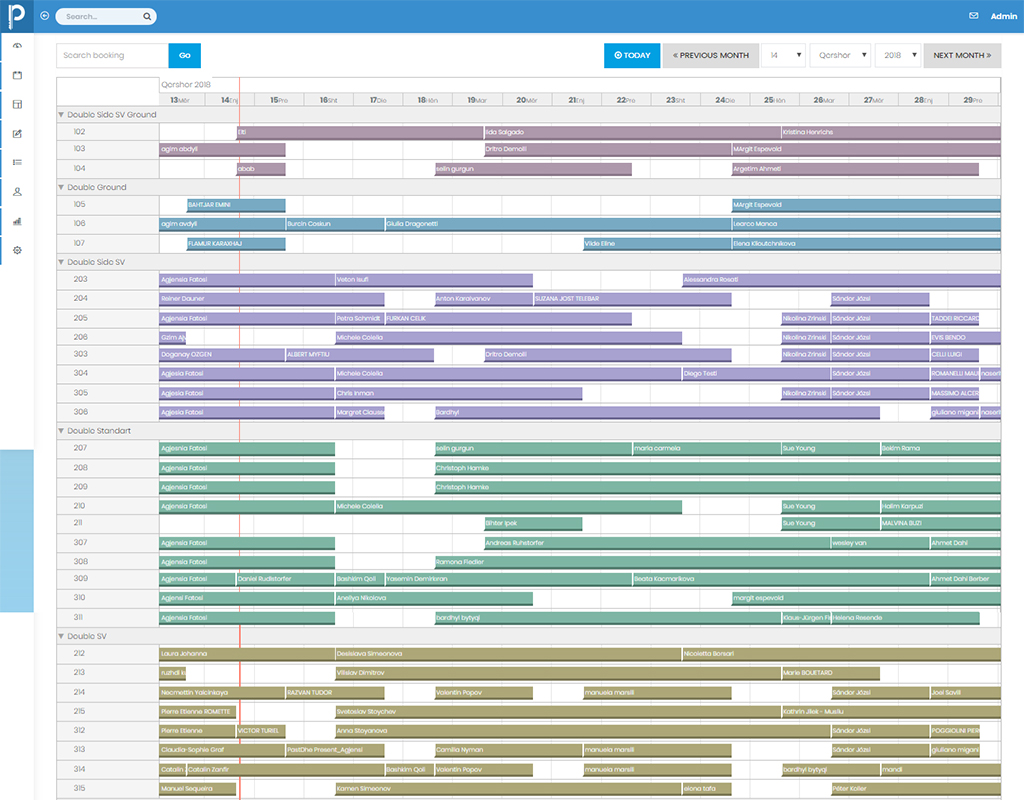 Channel manager integration
The integration of channel manager has a lot of advantages regarding the hotel management:
Rooms and room units synchronization
Automatic synchronization of rate plans
Automatic update of inventory with OTA-s
Avoiding overbooking when connected to more then 2 channels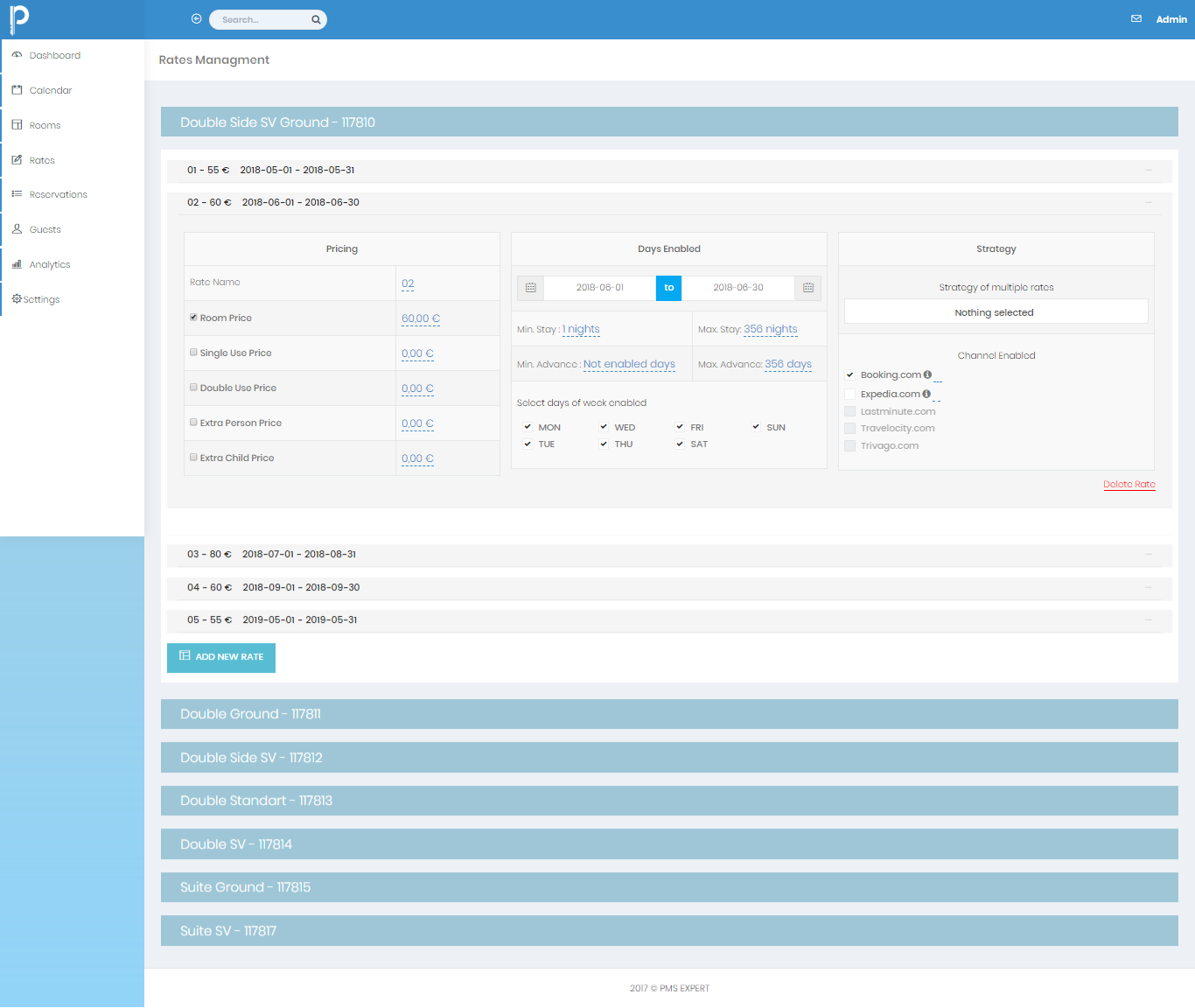 FAQ
Frequent Asked Questions
---
For any other inquiry please send us an e-mail at info@pms.expert. For urgent inquiries please contact us via the LIVE CHAT on bottom of your screen.
What is PMS EXPERT?
PMS EXPERT is an online property management system that helps you manage different aspects of your property.
How much time will installation take?
PMS EXPERT is a system which doesn't need installation. Any configuration will be handled by us within a time frame of 24 hours .
What should the user knowledge be?
PMS EXPERT is a system designed to be used from users with little or no technical computer knowledge.
What if I not satisfied from PMS EXPERT?
We are sure you'll be 100% satisfied. However, there is the possibility to ask for a refund within 1 month from the signing of the contract. *
How many channels are available to connect?
Teorically the number of the channels is more then 100, including biggest OTA-s such as Booking.com, Hotel.com, Expedia etc. There may be limitation based on your package.
Is it possible to pay it monthly?
Yes, it is possible to have monthly subscriptions. We can decide together the best payment rate that suits your needs.
Is it possible to migrate from another PMS?
Yes, you can migrate at any tme with us. The migration process and configuration will be taken care by us within 48 hours. You will not loose any previous information.
If I choose to subscribe to your channel manager, will I be losing the previous information?
No, everything will be imported in the dashboard and calendar. Your information is safe!
How can I get to know more about the system?
Call us at +355 68 208 0818  or +355 44500662 to schedule an appointment with our agents. They will introduce you a lot of other options available in the system.  You can also communicate directly with an agent on the LIVE CHAT on the website (bottom right of your screen).